INTRODUCTION

At Alemais we understand our biggest impact on the climate is from material use. Over 50% of the fashion industry's GHG emissions come from the cultivation and production of fibre and fabric. We have made foundational steps to reduce our environmental impact through considered fabric choice. We prioritise renewable and regenerated fibres such as organic cottons, recycled polyesters and seek out bio-based alternatives (watch this space).

We are reducing our use of fabric blends to enhance the ability to be recycled. 89% of our collections have been made from mono materials. Our material strategy goes beyond choosing 'natural' fibres, we access a fibres' impact on water, waste, biodiversity, and carbon impact using industry certifications and standards. We believe in the importance of industry benchmarks and standards, therefore we have become members of Textile Exchange a global non-profit driving positive action on climate change through fashion and textiles
75% of our materials are made from preferred materials.
50% of our cotton range is made from organic fibres.
93% of our synthetic fibres is made from recycled materials.


OUR PREFERRED FIBRES

We are passionate about creating high quality garments from fabrics that are both beautiful to wear but are also kinder to our planet. To do this, we implemented our preferred fibre strategy. We define preferred fibres as materials that have a reduced environmental impact compared to conventional fibres. Key considerations include chemical, waste, energy, and water use. We utilise the HIGG MSI Index, Textile Exchange and other industry resources to develop our rating system.


LINEN
Linen is one of our preferred fibres, it makes up to 60% of the volume of our collections. A high quality, breathable material, it uses approximately one-third of the amount of water than cotton and as a hardy bast fibre, it naturally uses less fertilisers too.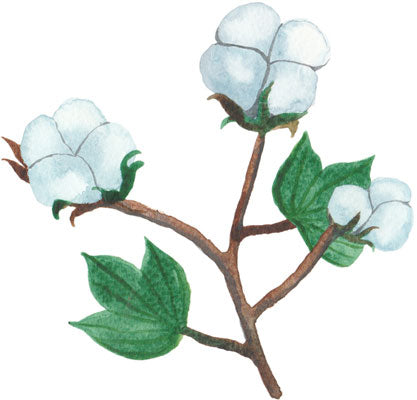 COTTON
ORGANIC COTTON

We prioritise organic cotton over conventional cotton. Since 2021 we have consistently increased our use of organic cotton. In 2023 over 50% of our cotton was from organic sources. This means it was farmed without synthetic fertilisers and utilises rainfall and more efficient irrigation practices. Conventional cotton uses 16% of the world's pesticides and 6% of the world insecticides, making it a very dirty crop. For this reason, we are transitioning away from conventional cotton.

XINJIANG COTTON

At Alemais we do not support the forced labour and human rights abuses against the Uighurs in Xinjiang province, China. All cotton is sourced from alternate regions and require all suppliers to provide an affidavit and declaration that cotton used for Alemais is not sourced from this region. We will continue to improve our visibility of our Tier 4 suppliers (farms and fibre cultivation) as well as increasing our use of ethically sourced organic cotton.

RESPONSIBLE VISCOSE
100% of our viscose is responsibly sourced and we are committed to protecting our planet's forests. Over 200 million trees are logged annually for viscose production. We prioritise FSC (Forest Stewardship Council) certified viscose, which reduces the risk of illegal logging of old growth forests. 100% or our viscose is responsibly sourced. We have recently become a brand partner with Canopy, a non-profit that works with designers and viscose producers to find solutions to keep Ancient and Endangered Forests standing. Insert link to Forrest policy here. In 2023 we invested in recycled viscose and aim to increase this as it becomes more available.
RECYCLED SYNTHETICS
Synthetics accounts for less than 5% of our fibre use. We use recycled polyester and nylon in our swimwear and across selected apparel. It accounts for 3.75% of our collections in 2023. Although recycled synthetics are not perfect, we see it as a good first step away from our dependence on petrochemicals. Microplastic pollution is still an issue when using recycled synthetics, which is why we are looking into bio-based synthetics that have the ability to breakdown without harming our rivers and oceans.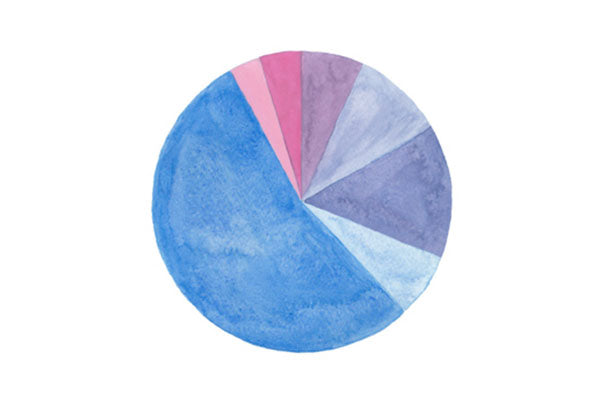 FIBRE USE IN 2023
60% Linen
13% Silk
9% Ramie
7% Organic Cotton
6% Cotton
3% Recycled Polyester
3% Responsible Viscose
<1%: Alpaca, Lurex, TPU, Poly, Recycled Viscose, Recycled Nylon
STEPS TOWARDS CIRCULARITY

Since the brands inception 89% of our materials are mono materials, these fabrics are not blended with other fibres, therefore they can be recycled more easily.

The fashion industry traditionally works on a linear 'take-make-waste' model which has terrible repercussions on our resources and planet. We need to move towards a circular model that considers the whole life of our product. Can it be made of recycled or biodegradable materials? Can it be regenerated? We need to design out waste, prioritise regenerative materials and keep products in use. We are still at the start of our journey however we already prioritise high quality, recyclable materials.