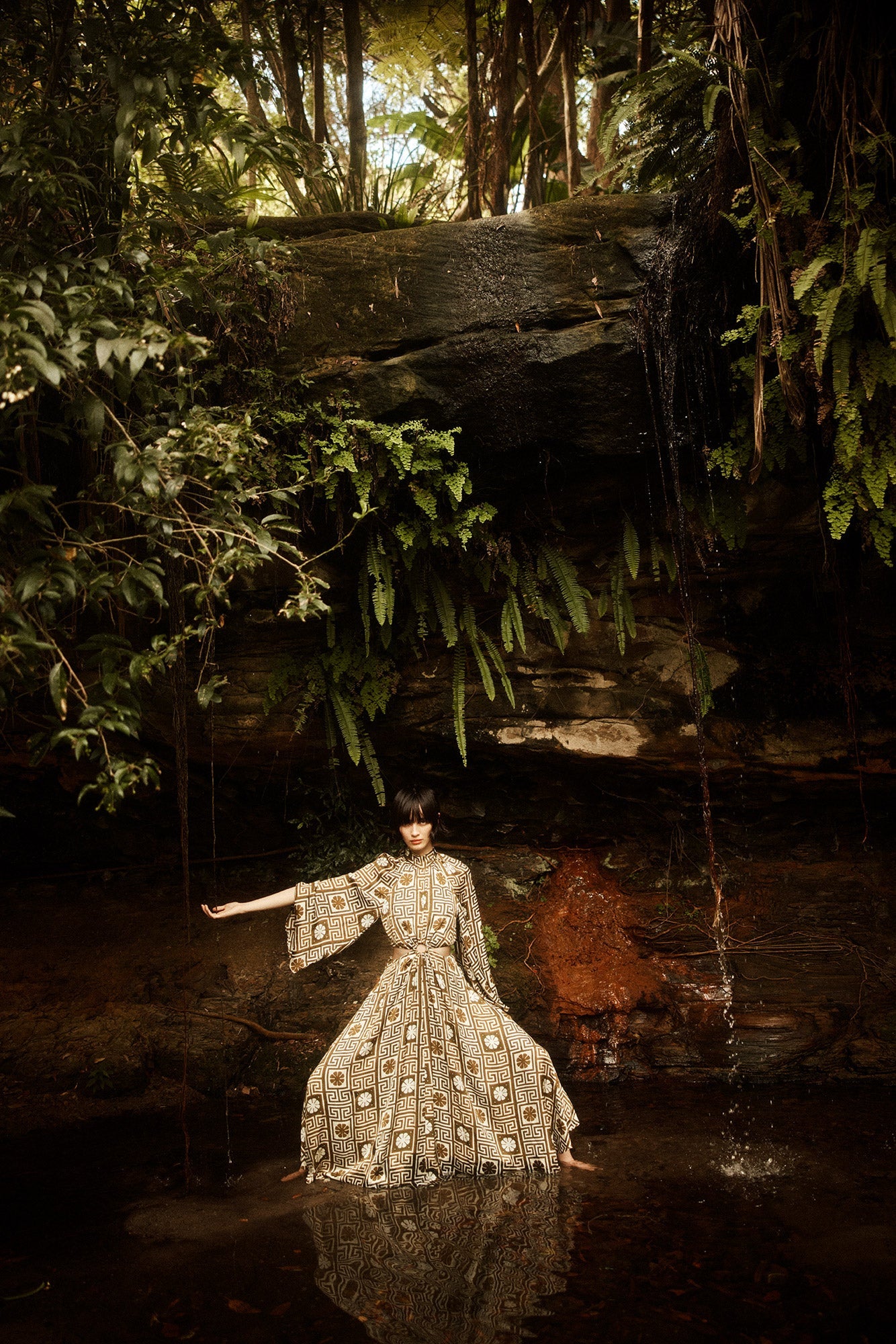 COLLECTION #10
SUPERHERO
The planets are aligning, our transportation awaits, and we're all set for lift-off. To the bold adventurer, the starry-eyed romantic and the unmitigated dreamer: we invite you to join us on a kaleidoscopic excursion, a celebration of shape and form.

Who will you take? What will you wear? How will you celebrate when you get there?

Allowing our intuition to shine like a light and using the light as our astral guide; sometimes having the courage and conviction to forge your own lane is a superpower in itself. Alémais salutes the vigour of exploration and the verve of discovery with Superheroes, their 23' Pre Fall Collection.

Where we're headed, weightless forms appear as if floating buoyant and free, like the playfulness of morning sunbeams. Ballooning shapes, cascading drapery and ruffled proportions remind us of leaning into an earthly breeze - whilst elemental tints conjure memories of golden sunsets, turquoise waters and azure skies.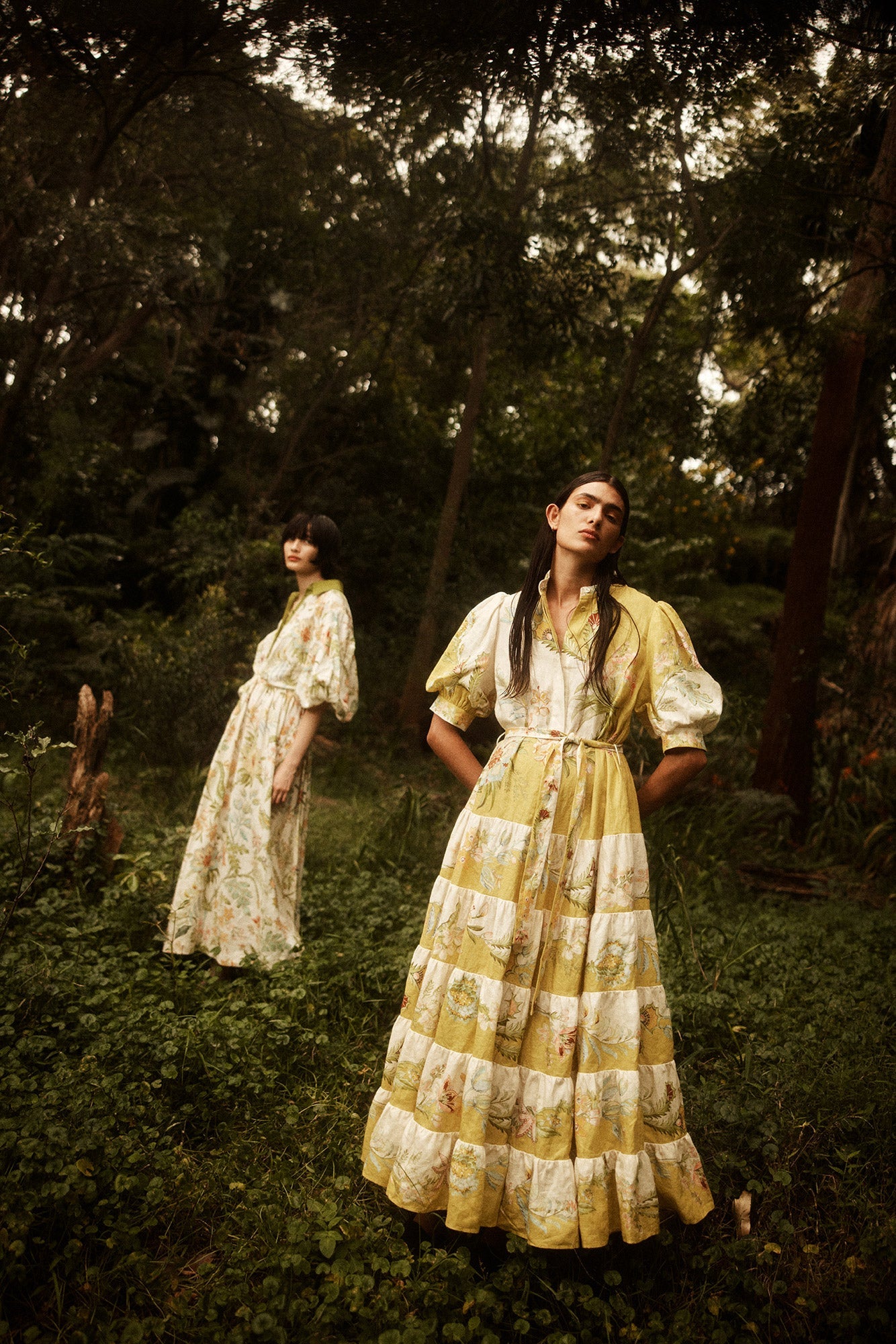 Pairing the celestial and fanciful with the earthly and grounded, Designer Lesleigh Jermanus has teamed up with Paris-based artist and illustrator Lou Benesch to fuse elements of the natural world with traditional folklore and symbolism. Keeping storytelling central to the collection, Benesch's hand drawn lines depict mythical beasts and fantastical creatures that inhabit the otherworldly horizons of our innermost imagination and dreams.

Faster than a speeding bullet - with the new season heralds the next chapter. Individuality is the superhero and the superheroine; and the liberation of embracing uniqueness holds the key to unlocking our inner alter ego.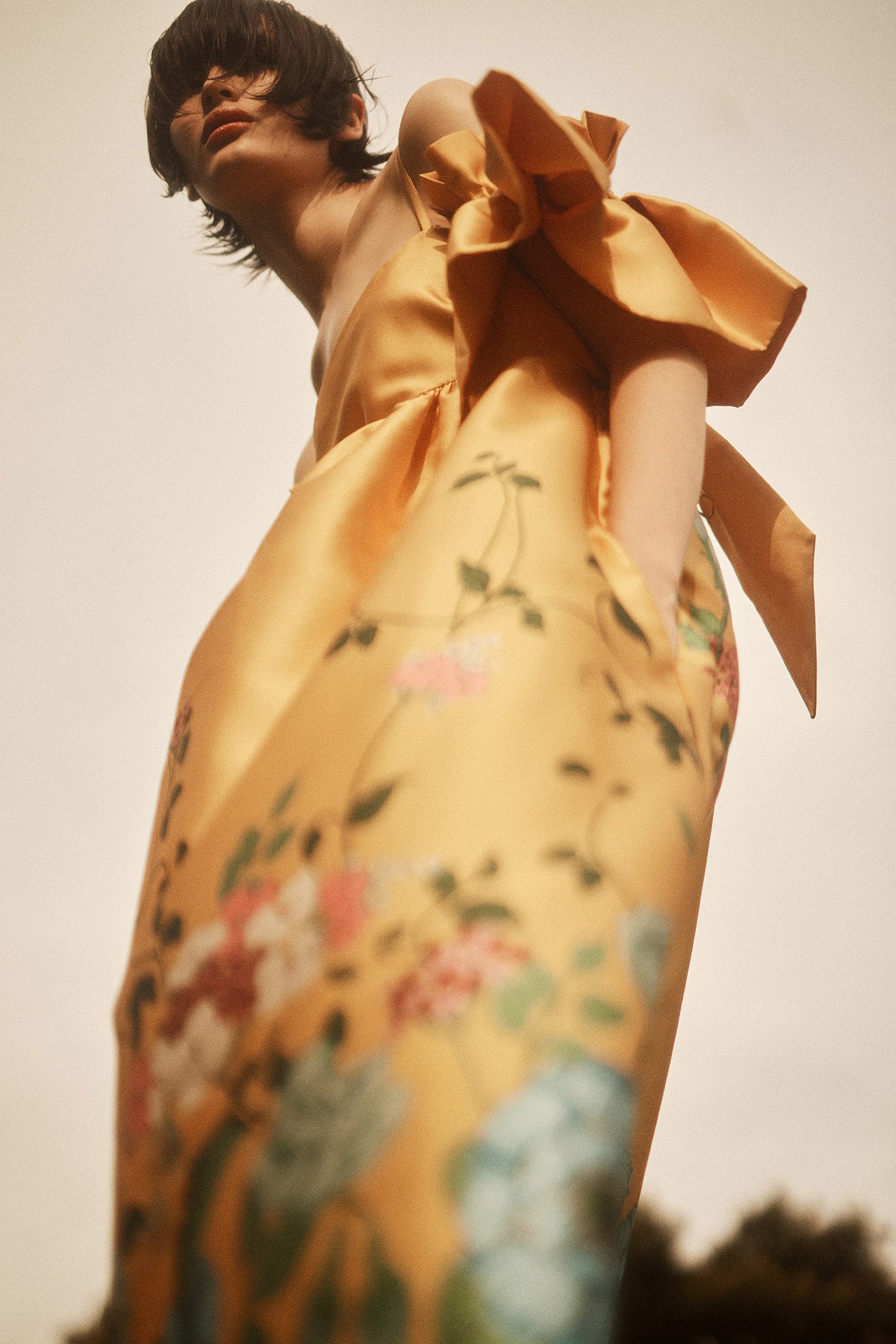 PRE-FALL '23

CAMPAIGN STILLS

Photographer: Geroge Antoni
1st Assistant: Nathan Lang
2nd Assistant: Tom Spence
Digi Tech: Marcus Solomon
Hair Stylist: Darren Borthwick
Makeup Artist: Isabella Schimid
Performance Coach: Davide
Stylist: Caroline Tran
Stylist Assistant: Nichhia Wippel
Talent: Danielle littleford
Talent: Mirtze Rooze
Talent Nabila Leunig

CAMPAIGN FILM

Videographer: Dylan Buzolich
Video Assistant: William Russell
Hair Stylist: Darren Borthwick
Makeup Artist: Isabella Schimid
Stylist: Caroline Tran
Stylist Assistant: Nichhia Wippel
Performance Coach: Davide
Producer: Kate Sullivan, Lauren Barge
Talent: Danielle littleford
Talent: Mirtze Rooze
Talent: Nabila Leunig