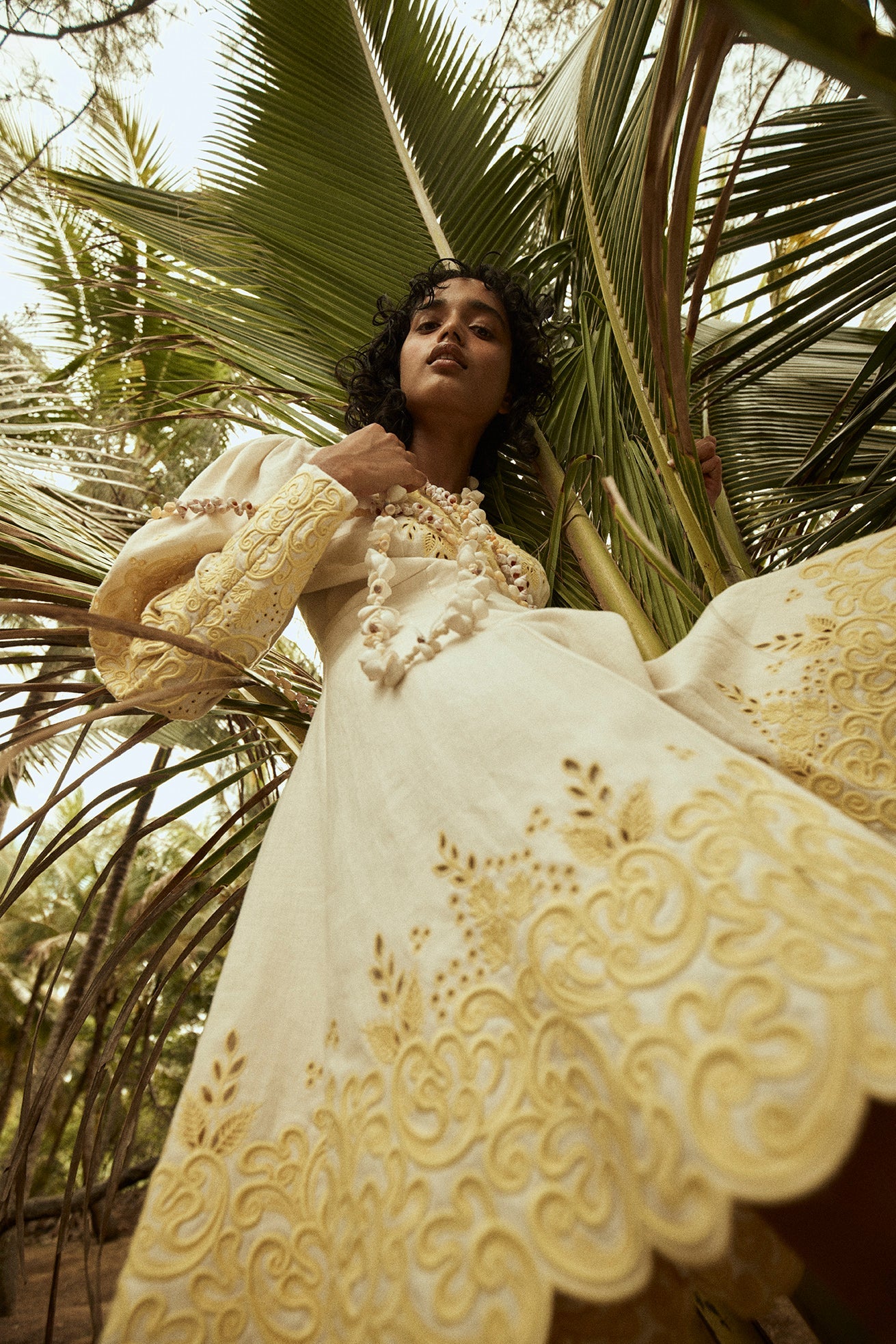 COLLECTION 09
TRIPPY TROPPO
Glistening sunlight scattered between the palms, our most lustrous star is awakening.

In anticipation for the dawn we pack light and lay listlessly. Our minds are adrift somewhere warm, swept away like sand under the rolling tide. Soon the imaginative visual patchwork of dreams takes effect; the ripe colours of summer seeping through our eyelids and flooding our senses: a citrus burst of lemon, lime and guava…the floral essences of wild primrose, lilac and fuschia.

Seas swelling and stirring, the first ribbons of morning rays are carried to the shore, where their presence is accompanied with the nectar-like radiance of nostalgia. Thoughts of good company, conversations around outdoor tables, and shared plates of tropical delights occupy our minds, long after the setting sun bids farewell beyond the grove of coconut trees.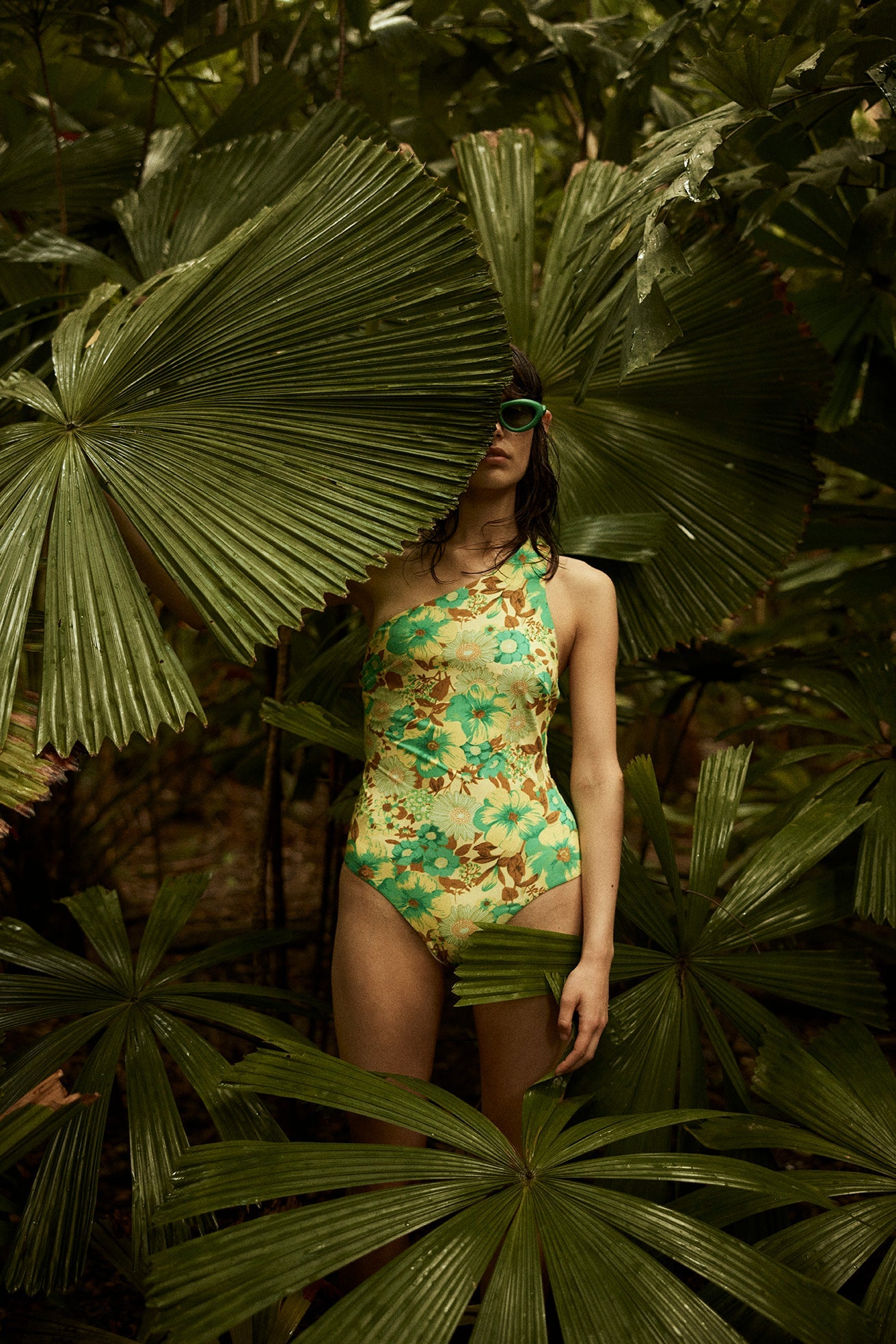 Along the homeward stretch, a moment to reflect, the journey comes full circle. We return with our hearts full, our tans topped-up and our suitcases laden with midsummer memories. These memories we endeavour to bottle, holding onto them through the seasonal shifts of autumn, winter and spring. Yearning for the sun's return, we pop the cap and reminisce.

The countdown to next summer begins…

Embracing long, sultry days and hot, balmy nights, Alémais invites you into a world of summer dreaming, navigating the unmapped with Trippy Troppo, their latest Summer Collection.

SUMMER '23

CAMPAIGN STILLS

Photographer: Georges Antoni
Photo Assistant: Tom Spence
Digital Tech: Nathan Lang
Stylist: Caroline Tran
Stylist Assistant: Nicchia Wippel
Makeup: Isabella Schimid
Hair: Michele McQuillan
Talent: Charisse Mone, Marie Chanel, Evie Ashby
Producer: Lauren Barge
Local Producer: Rob Richardson

CAMPAIGN FILM

Director: Dylan Buzolich