COLLECTION 08
SOLEIL
From a planted seedling to a playful stream, the outstretched arms of the most radiant star in
our solar system illuminates everything it touches. Caressing shoulders and casting shapes with shadows, both flora and fauna compete for her affection as she trickles down through the canopy of leaves and dances on the earth's floor.

Riding on the winds of cyclical change, Alémais harnesses the secrets of the sun for Resort, their latest and most extensive collection to date. Inspired by the sun's effortless propensity to meld the spectrum and diffuse light, this season is awash with acid colours, citrus tones, and translucent fabrics.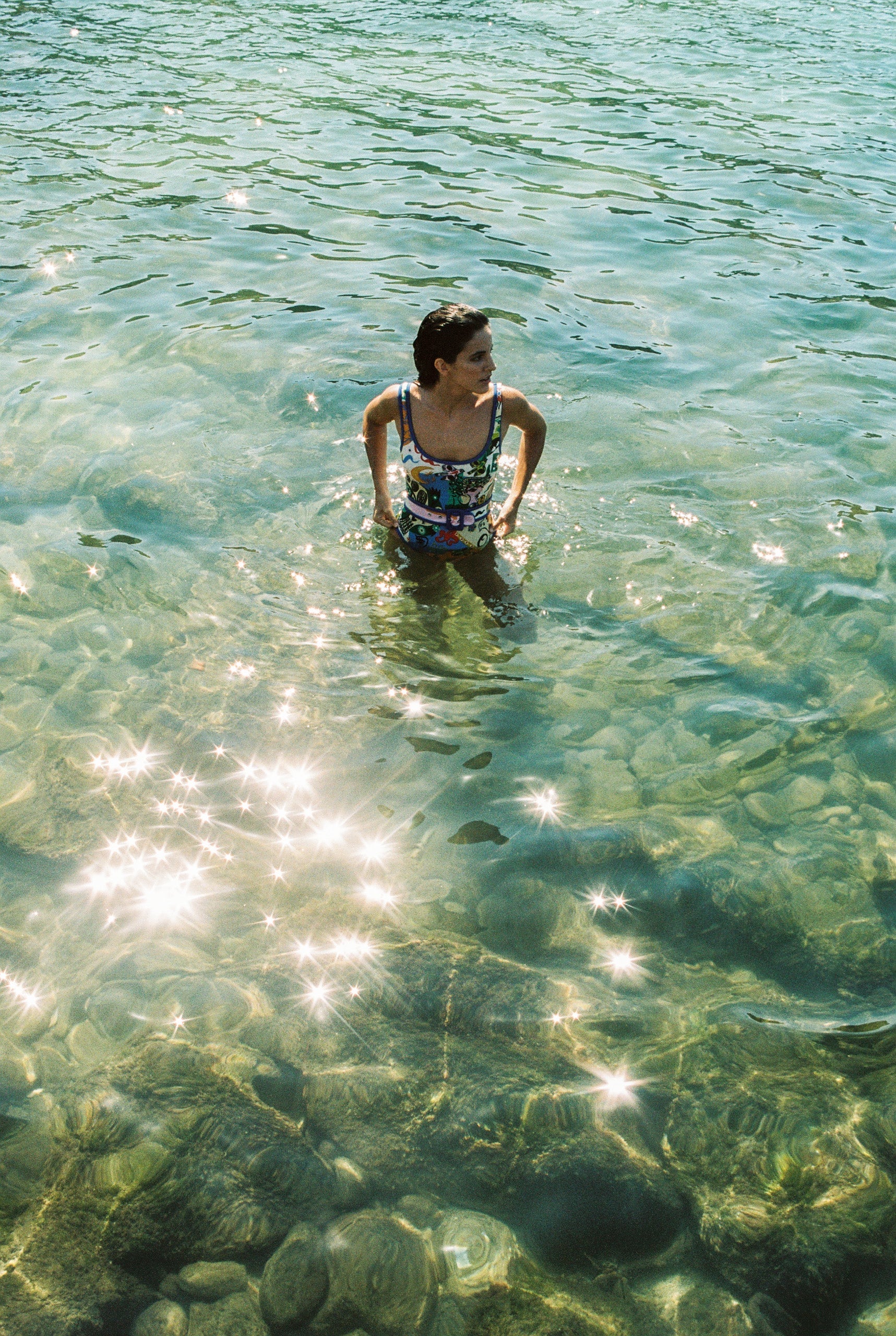 In keeping with their tradition of creative collaboration, Alémais have teamed up with multidisciplinary artist Claire Johnson to fashion embroidered linen midis, patchwork shirt dresses and elegant one shoulder dresses featuring hand-cut sun motifs and original designs in the artist's signature style of synthesising shapes and layers.

Expanding on their popular swimwear collection, a host of additional eye-catching beach or poolside companion. Finally, planting our feet into the earth, the collection comes full circle, with an assortment of timeless bespoke jewellery that has been individually crafted with raw cut semi-precious stones, the complimentary zenith pieces to round off the collection.

Basking in the luxury of sun drenched moments, we reconnect ourselves with mother earth, as the elongated days inch their way reluctantly to the dawn. A celebration of light and life, Resort seeks pleasure in the natural replenishment of our most treasured life source.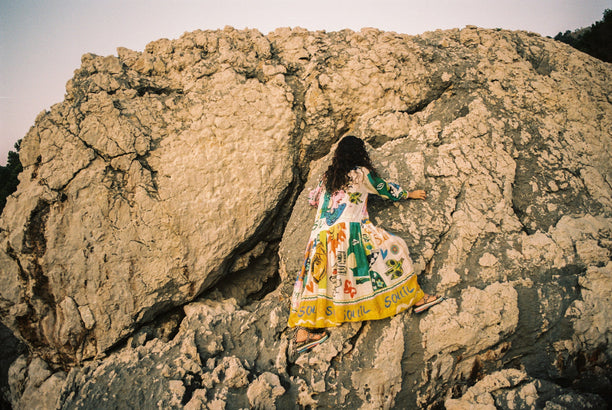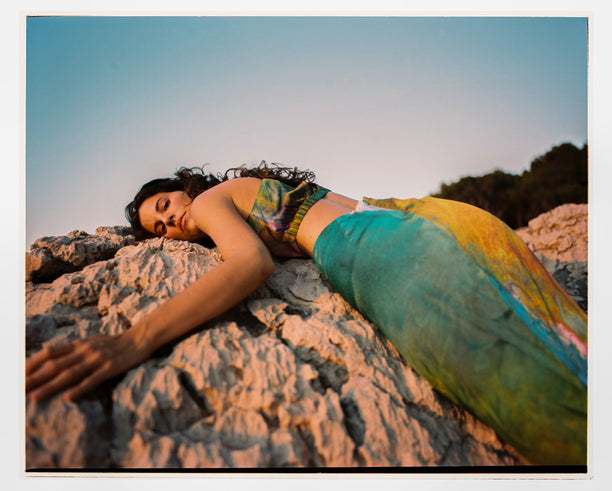 RESORT'23
CAMPAIGN FILM

Director: Karla Clarke
Director of Photography: James Campbell
2nd Unit director of Photography: Andy Gough
Stylist: Caroline Tran
Editor: Grace O'Connell
Hair: Forman
Hair: Koh
Makeup: Molly Warkentin
Makeup: Nisha Van Berkel
Steadicam Operator: Jono Baker
Gaffer: Craig Knight
Line Producer: Alyce Tran
Line Producer: Nicola Corcoran
Directors Assistant: Ciara Manion
Stylist Assistant: Annie Villalta-Burgett
Second Editor: Harry Learoyd
Colourist: Alina Bermingham
Music Composed by: Jake Terrey
Vocals: Chanelle Collier
Spoken Vocals: Grace O'Connor
Sound Design: Lawrence Horne
Starring: Anissa Bakhti, Emily Stenberg, Eyes Rodgers, Jordan Farrenkothen , Lydia Reid, May Carter, Maya Tuffin Nylow Ajing Rosaline Kanneh Shay Langley Stefany Souza, Tissa Fernando.


CAMPAIGN STILLS

Photographer: Alex Franco
Photo Assistant: Adam Grunfeld
Stylist: Taylah Watson
H&M: Tess Alamillo
Talent: Candela Mequemomoae